Last December, VHNZ supported Trainer & IRATA Rope Access Specialist Michael Felton, spent 7 week's training throughout the United Arab Emirates & Qatar and then traversed Europe for a number of months following.
While overseas he took time across Europe and visited IRATA & GWO providers across the world to examine ways that NZ can catch up to some aspects of health and safety. While over there he experienced a myriad of different cultures & varying qualities of centres relating to IRATA & GWO training.
We sat down with Mike to discuss his trip overseas in relation to how it is done here in New Zealand.

Kia ora Mike, a quick introduction about yourself...


Mike: I begun with Rope Access in 2001, without qualification. Around age 21, I headed overseas and completed my IRATA qualification in Bangor, Wales. At the time, I don't believe IRATA training even existed in NZ or even Australia.
I travelled the world, explored loads of different rope access related industries such as maintenance, anchor points, sand blasting and protective coating. I then started in the Wind industry and was exposed to blade repair, power upgrade's and rescue too, then ran internal training sessions for this organization in Advanced Rescue.
In 2018, I began with VH and worked with Sykesy (Andrew Sykes) with the purpose of upgrading how Rope Access training is done through VHNZ. We ran through the syllabus for ropes training and now through establishment and accreditation audits, VHNZ is arguably the most renowned training provider for Rope Access within NZ.


What was your Initial Reaction regarding training in UAE and Qatar?
Mike: Hot conditions and segregation between developers & workers was something I experienced. There were some language barriers but we made up for it by experienced learners and astounding work ethic and collaboration between the group.
The group's had a genuine vested interest in the courses. The concept of fatigue just was a side thought.
We conducted regular breaks, but I was sure these learners were ready to go all day, if I said we needed to be there until 8pm their would be no animosity what so ever.

Was Covid an issue for you overseas?
Mike: Not at all, non-vaccinated would need to be tested every 3 days, vaccinated every 2 weeks. No one on the course caught or was near covid during my time there.
Testing was full PCR so that wasn't enjoyable, they had a great way of tracking through the "ALHOSN app" where if you had green light you were sweet, any other light and you cannot work.

This area is renowned for quick, almost ruthless growth within infrastructure and/or developments. Did you feel this was a consistent theme even in training?
Mike: There was definitely pressure applied from the bosses and they would have had me training every day if possible. But time was needed for admin, and this took priority which they respected.

China has guan xi, Maori has whakawhanaungatanga and whakapapa. Did you experience anything similar in this culture?
Mike: While training I didn't experience any differences; however, the great leveler was actually cricket! During the time of training the Black Caps were playing India, and a few of the attendees over the sessions were from there. I mentioned that I lived in the same place as Kane Williamson and they thought I was his best friend - I took it and ran for sure.
My take away was that Qatar was a lot stricter compared to UAE culturally. While with my partner she had to cover her fringe, I could not place my arm around her, and were even called out for taking pictures together in public.


Were you exposed to any new technologies that you think would be beneficial in NZ?
Mike: BA (Breathing Apparatus) kit's were incredibly modern and up to date, however their rescue and heights kits were prehistoric. It seems to be the way things are done over there. I enjoyed the fact that their confined spaces had recording resources so we were able to recap and view the practical component over the week as a discussion point.
I visited an array of GWO and IRATA providers through different countries, some were market leaders, other's not. Some offered huge and well invested facilities which consisted of indoor wind turbines, and multiple access points beyond the regular IRATA audit - it was awesome.

As you are now departing to Canada, do you have any parting thoughts to share about heights or Health and Safety in New Zealand as a whole?
NZ is in its infancy in terms of health and safety, and taking every possible precaution in terms of minimizing risks. I found providers overseas had so much gear within their one center compared to what many other NZ training centres. Their specialization in a subject was immediately noticeable once you walked in; purpose built facilities, practical training with literal wind turbines husk's erect in their training areas. It was awesome to see the standard, and accountability to be the best.
Cheers Mike!


Statistics about Heights Related injuries in NZ.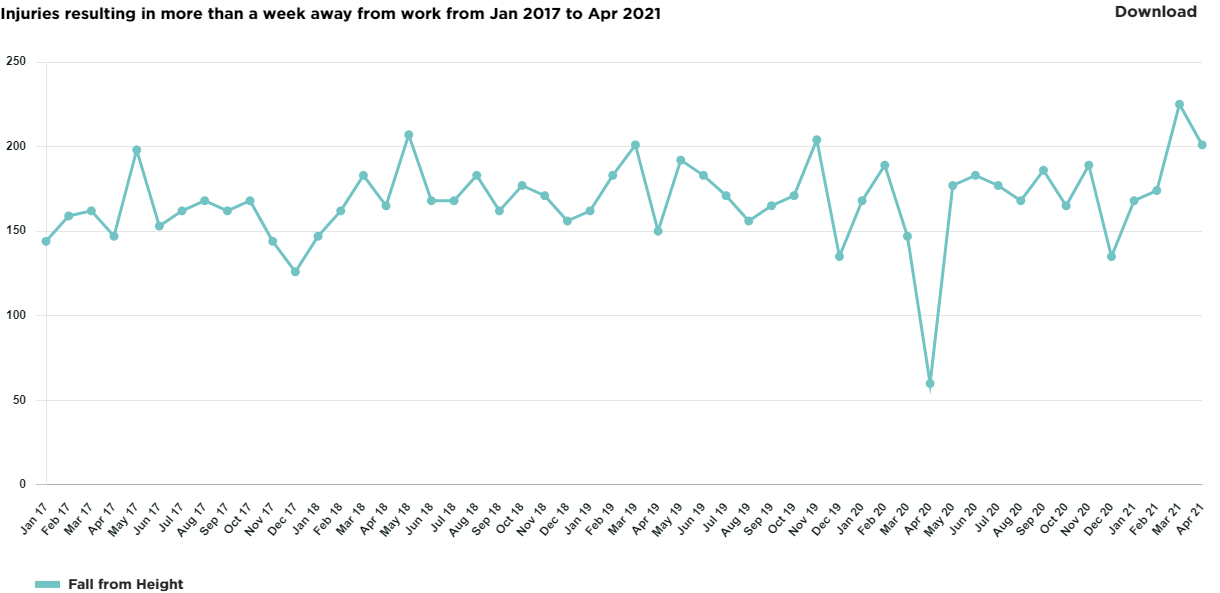 Injuries Related to falling from height ( Jan 2017 - Apr 2021) - Worksafe
Worksafe (2008), Injuries Related to being hit by falling objects - https://data.worksafe.govt.nz/ - Work Safe Data Website.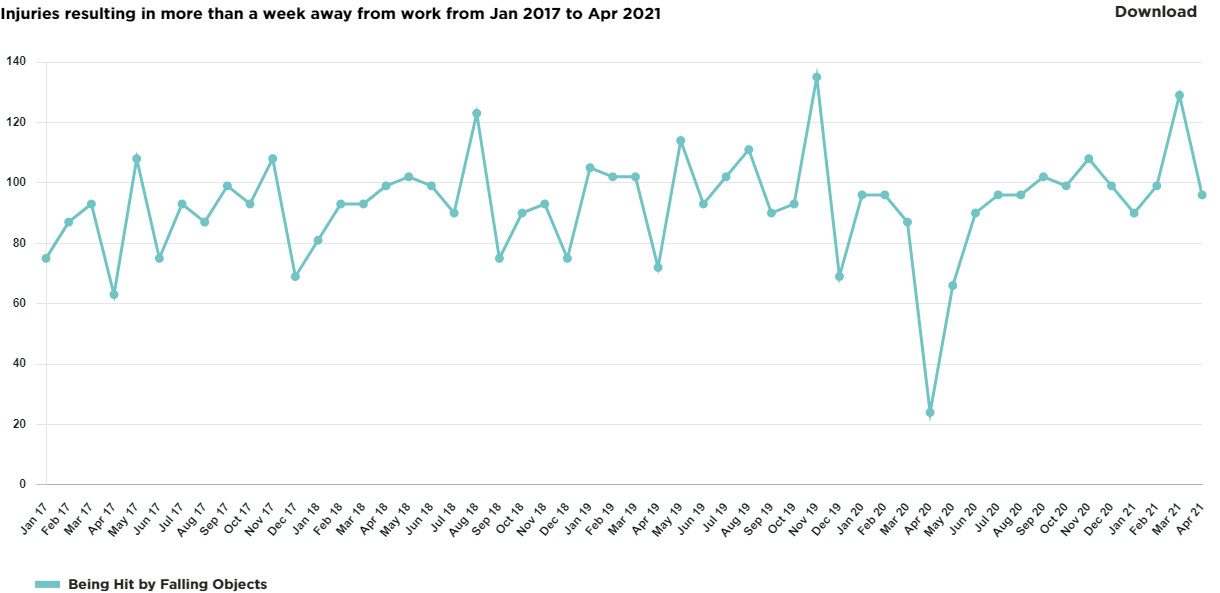 Worksafe (2008), Injuries Related to being hit by falling objects - https://data.worksafe.govt.nz/ - Work Safe Data Website.